First Toronto Curry Awards Judges Revealed
It's now just over one week to go until the inaugural Toronto Curry Awards and the team are busy finalising the last details to bring you a fabulous evening of live entertainment and exquisite food. Inspired by the success of the first Leicester Curry Awards in the UK back in 2017, the vibrant culinary awards ceremony is making its way across the globe to the metropolis city of Toronto! The awards will celebrate the best curry houses around the city and highlight the remarkable efforts of the people working hard to make their business a success.
Making the all-important decision was a mystery panel of judges, each of whom were assigned a shortlist of curry establishments to grade against strict criteria. We are now delighted to finally share with you who those judges are…
Harminder Singh Magon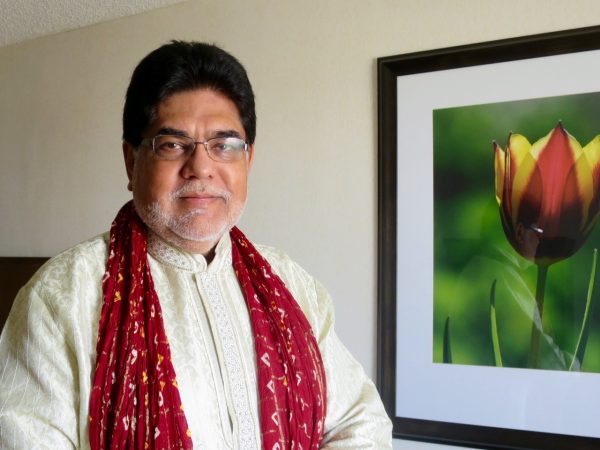 Throughout his career as a city planner and later, National Anti-Racism Coordinator, Harminder immersed himself in his passion for varied cooking cultures. From his early childhood he was introduced to fine and refined tastes of the Punjabi kitchen. Several recipes that he was introduced to by his ancestors were centuries old and originated from the Moghul Era.
Harminder started sharing his culinary creations back in the 1980's hosting a cooking show called Cook with Mag in Saskatoon. The show featured international cuisine and ran for over nine years. His journey in food still continues as he currently works as a freelance cooking instructor, Restaurant and Menu Consultant, Product developer and special event caterer.
Smita Chandra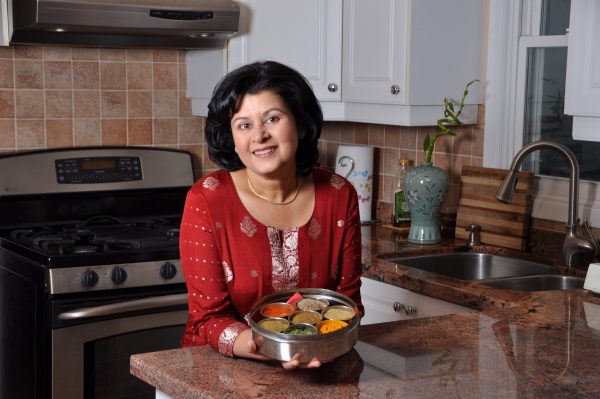 Developing South Asian recipes is one of Smita's strengths. Her wealth of experience, culinary expertise and deep understanding of regional Indian cuisines have combined to produce recipes that create traditional, flavourful and aromatic dishes while still managing to simplify the cooking process tremendously. She is the best-selling author of 3 renowned cookbooks and the Easy Tandoori cooking app, a spokesperson and recipe developer for Kraft Canada, Cooking instructor, freelance food writer, TV personality and South Asian cooking expert.
As well as her talents in the kitchen, Smita also holds a degree in psychology, a master's degree in social work and a degree in communications. She has worked as a journalist in India, the US and Canada and has written over 100 by-lined articles. Her vast experience, in multiple disciplines, gives Smita the ability to understand the consumer, and articulate breakthrough strategies for the market.
Siva Swaminathan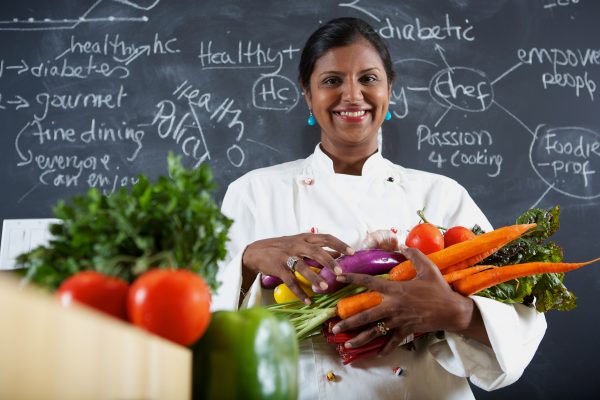 Siva's passion for cooking started in her grandmother's kitchen in South India when she was 4-years old. She learned many skills and secrets and started to practice them, and the kitchen quickly became her comfort zone as a young girl. After 10 years in the IT field, she perused her dream of becoming a chef and attended the George Brown Culinary program, as well as volunteering with many top chefs in Canada.
She has travelled to many parts of the world and her passion for food has connected her with local ingredients & gastronomy. She also brought that knowledge back to Toronto to create her culinary creations and continues to teach her craft to her students at her cooking school Chezsiva. Through her philosophy, knowledge and passion for cooking – healthy eating, daily fitness helps her balance life with type1 diabetes. As well as her cooking school, Siva also working on her first cookbook, teaches cooking classes and is a media spokesperson for the South Asian Community in the issues of type2 diabetes.
Chef Harminder Singh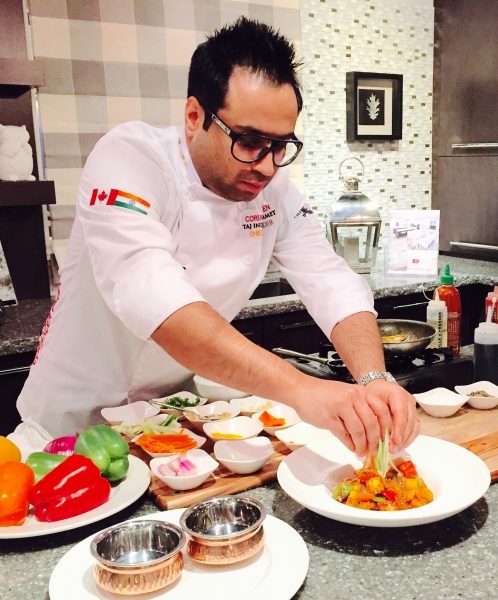 Award winning Chef Harminder has always had a passion for food and at the age of 23 he opened his first restaurant, Coriander Green. In 2008, the Indo-Canadian chef opened Taj – The True Indian Gourmet, a concept restaurant that offers slow-cooked healthy meals with express service. Harminder's dedication and passion for his craft enable him to share his expertise with other Indian food enthusiasts. He teaches recreation classes in Indian cooking at a prominent Canadian Culinary School, offers private and group fun cooking classes, and performs live cooking demonstrations from time to time.
Chef Harminder's long term objective is to take Indian food mainstream, familiarize everyone with the health benefits and goodness of Indian food. He wants to incorporate healthier food choices into people's lives without compromising the flavour.